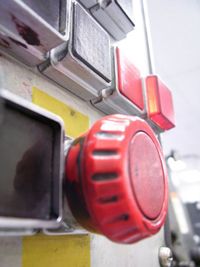 Today, Arizona Jet-Mail, LLC (AJM) is southern Arizona's largest full service commercial mailer.
Our production facility (8,400 sq. ft.) and warehouse (3,000 sq. ft.) are located approximately two miles from the main post office in Tucson, Arizona.
The average daily print and mail volume for AJM exceeds 150,000 pieces. This includes ink-jet addressing as well as variable imaging and billing statement production jobs. Our plant capabilities include:
. Variable Imaging (Laser) - Exceeds 150,000 pieces per day
. Folding – Exceeds 300,00 pieces per day
. Ink-Jet Addressing – Exceeds 500,000 pieces per day
. Inserting – Exceeds 180,000 pieces per day
. Metering – Exceeds 18,000 pieces per day
. Tabbing – Exceeds 300,000 pieces per day
AJM has redundant equipment capabilities for each piece of critical equipment in case of emergency and to prevent delays in production and delivery. If necessary, we can arrange for other vendors to design, print, and mail materials in conjunction with our customers' needs. As a last resort we maintain a "handwork pool." This is a group of people we call in to process mail or printed products if we have a very short turnaround window or more pieces than expected.